Osteopathic Practitioners do not diagnose or practice medicine.Always consult a physician for any disease concerns prior to exploring osteopathic manual therapies. Osteopathic practitioners use hands on techniques designed to alleviate tension and improve circulation and do not attempt to treat disease.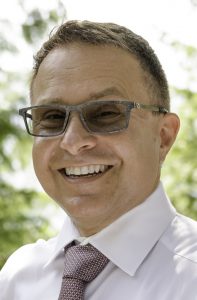 Ivan Duben, D.O.M.P
Osteopathic Practitioner


I have a special interest in the resolution of chronic health patterns or challenges as well as addressing traumatic related injuries sustained in accidents or falls as well as endocrine dysfunction or hormonal imbalances, digestive dysfunction such as bloating, IBS or heartburn, concussions, sleep related difficulties, stress related symptoms present in most autoimmune disorders as well as headaches or migraines.
Osteopathic Practitoner Training
Thesis graduate (Osteopathy) and completion of a 5 year manual osteopathy practitioner training with the internationally renowned Canadian School of Osteopathy Manual Practice Vancouver Campus.
Thesis topic: Osteopathy can decrease sleep cycle movements in symptomatic postmenopausal women with sleep disturbances as measured by the actigraph. Please visit my thesis page to view details of my study.
Professional licensing:
Society for the Promotion of Manual Practice Osteopathy member SPMPO website
Diploma in Osteopathic Manual Practice ( Canadian School of Osteopathy Manual Practice Vancouver Campus)
Certification in Hellerwork Structural Integration
Board Certified Structural Integrator and a member of the International Association of Structural Integrators (www.theiasi.org)
Certified Structural Medicine Specialist (www.structuralmedicine.com)